Boris Ferreira
An der Grenze – On the border
Vernissage : Sunday 6th Feb, 11AM
11th Jan – 11th March, 2022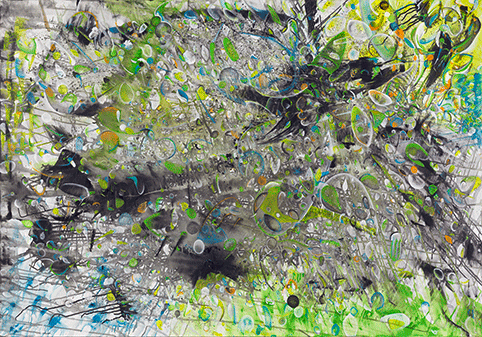 On the border lies Kehl.
On the border to emptiness is the space of my drawings, on the border toovercrowding, however, my painting.
On the border to chaos lives man – or, more precisely, on the border to the balance that we always seek, sometimes achieve, only to lose it again and have to start anew.
We find ourselves in the midst of a multitude of demands, voices within us. We try to balance them, to put ourselves in an optimal position, to find support.
This search for balance is what my paintings and drawings are about. While my philosophical texts are about a conceptual clarification of our search for support, this is expressed in my artistic work.
It is not a representation, not an illustration, of the thought. As art, my work is a direct expression. But how can our existence beexpressed as equilibrium,balancing?
The figures of my drawings form connections to each other in the eye of the beholder, constellations are formed that delight because our gaze findsa hold inthem.
Nevertheless, these constellations do notlast. The connections that our gaze has made between the figures are lost again. The constellation has – as in our lives – no support. This loss, however, points the viewer to himself, to his search for support.
Our gaze has found support in a found constellation of the figures, but then the figures have failed to this fixation. The viewer is referred to himself as a seeker without the support he had just found. In this indirect way,through the withdrawal of the initially found hold, our search is expressed.
---
Jörg Mandernach – Space Drawing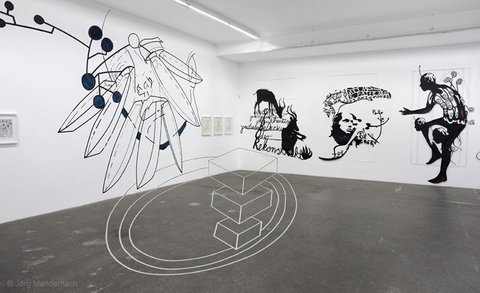 Jörg Mandernach will present his new works with installation of his space drawing
Vernissage : Sunday 27th March,11AM
27th March – 3rd July, 2022
---
Poetic Garden by Lee Young Kyu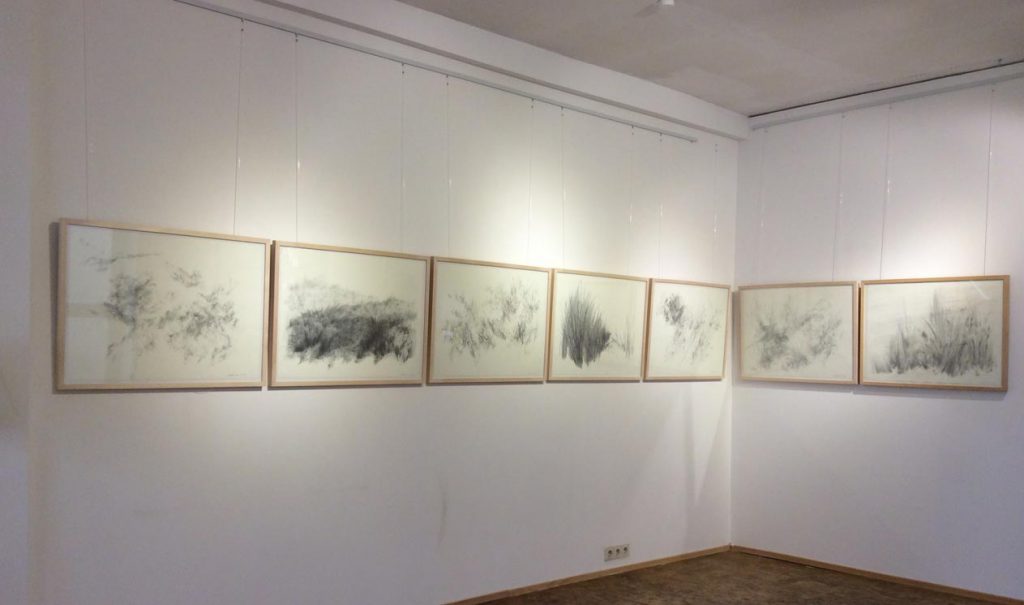 Lee Young Kyu will present his new works from Korea
Vernissage: 2nd Oct, 11AM
2nd Oct – 20th Nov, 2022
---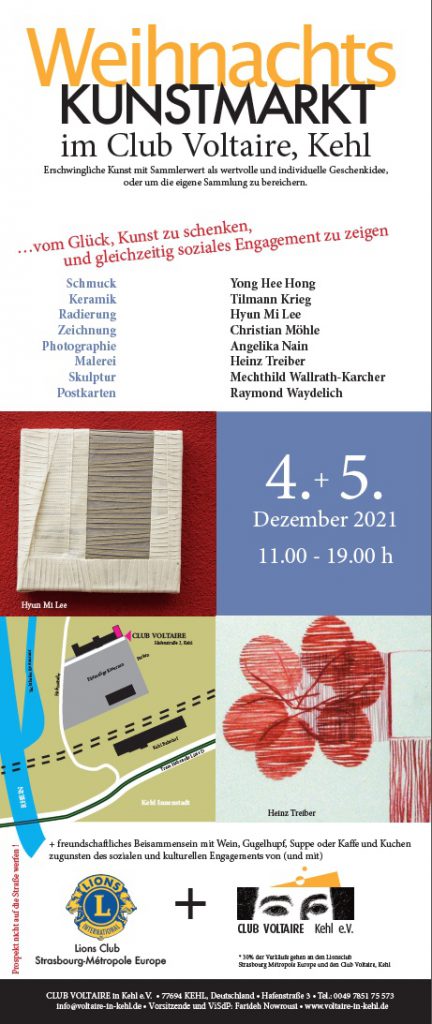 Christmas Art Market/ Exhibition
Vernissage: 25th Nov, 6PM
Selected artists will present their works