Christmas Art Market/Exhibition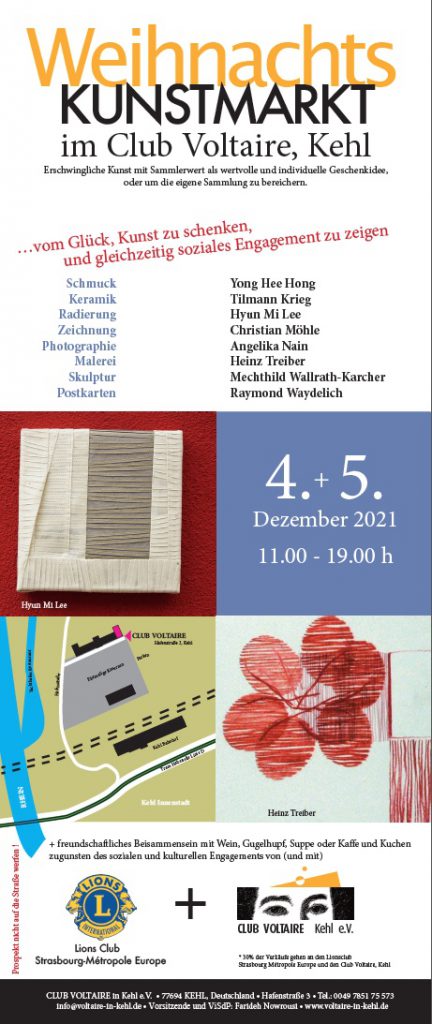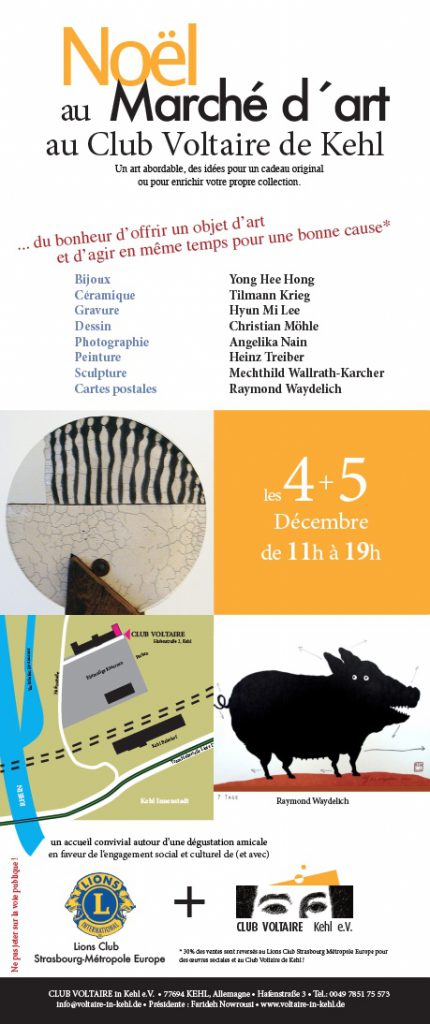 Cascade Art Space is asked to curate a Christmas Art market/Exhibition by Club Voltaire in Kehl and Lions Club Strasbourg Metropole Europe.
Due to The Corona Pandemic many artists are severely impacted and the thrid Lockdown looming on the horizone, we are so pleased to open the Charity Christmas Artmarket/ Exhibition to support regional artists and people who need help in this difficult time.
30% of all the sales will be donated to people who need help.
Buy Art – Help Artists
Give Art – unforgettable presents to friends and family
Donate – people who need help
2G PLUS CORONA REGULATION