Hyun Mi Lee – Meditative Landscape
Meditative Landscape is evolving theme of Hyun Mi Lee´s art makings and the artist attempts to simplify the elements of landscape to reflect what she sees as the spiritual order underlying visual communication, creating a clear and universal aesthetic language within her works.
Since 2018, Hyun Mi expanded her practice of art into wearable objects where elements and philosophy of her paintings are transformed and re-invented as objects of desire. These objects are individually designed and crafted to bring uniqueness and the beauty of the material, colour and form.
Sang Mi Lee – Bojagi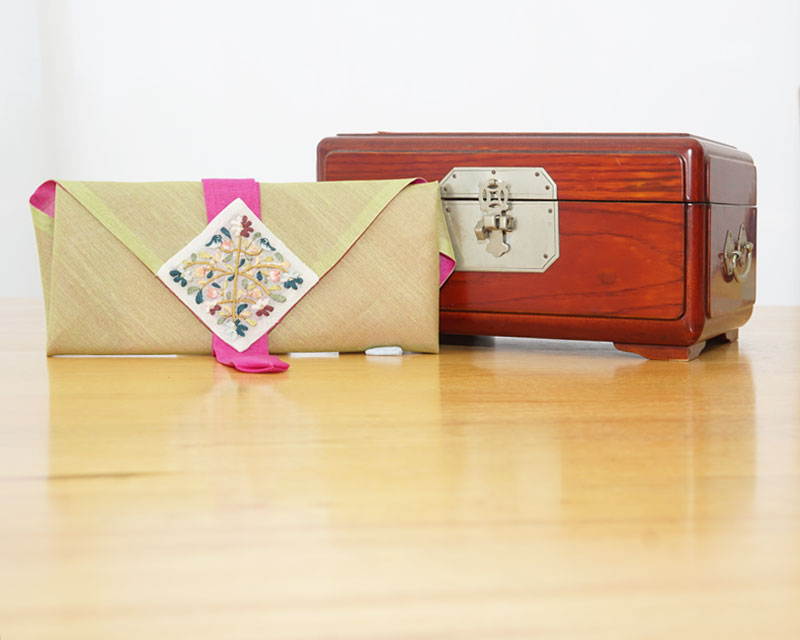 Bojagi is a traditional Korean wrapping cloth. They have many uses, including as gift wrapping, in weddings, and in Buddhist rites. More recently, they have been recognized as a traditional art form, often featured in museums and inspiring modern reinterpretations.
In 2013, Sang Mi Lee started her new career as Bojagi artist with her first exhibition Rag and Thread in Tathra, Australia and since then the artist developed her individual style that inspired from architectural forms into objects.